There aren't a lot of companies that can do what our team at CrewBloom can accomplish! We've been in the industry for almost 6 years now and today, we are looking to culminate our hard work and dedication as we introduce our The Manifest award. Our company is proud to be included as one of the most reviewed remote staffing companies in the claims processing industry globally! 
We would like to extend our appreciation to The Manifest and their team for this incredible award! Thank you so much to everyone who helped us achieve this award, especially our amazing clients and partners. Your support has enabled us to win this accolade and other similar awards from the industry.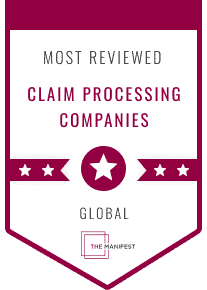 First and foremost, what is The Manifest? For those of you who don't know, they're a sister website of Clutch, a B2B ratings and reviews platform, The Manifest features companies that have a profile on Clutch and client reviews. The Manifest is a business blog and B2B buyers guide website that looks to gather and verify the complex data, expert insights, and actionable advice that you need to build your brand and grow your business – to provide the practical business wisdom that manifests in your success.
Time and time again, our team showed how much passion and dedication they have when it comes to helping our clients. This award is just one of many that we've received in the past from the industry and from different award-giving organizations. All of these accolades are proof of our commitment to bringing the best services to our clients. This award really helps us to get one step closer to sharing our vision with companies and talents – and making it happen:
"We envision a world where companies aren't limited by the cost of talent and top-caliber professionals aren't limited by where they live." 
We really want to communicate to business owners and leaders that CrewBloom helps companies like theirs to reduce their staffing costs by 70% with the top 2 percent of global talent. We provide pre-vetted and fully dedicated remote sales and support staff in any vertical within 72 hours.
We provide a 100% FREE no obligation 30-minute strategy session to business owners and leaders who are hungry for growth and looking for ways in scaling up their teams and saving hiring costs. Are you ready to take your business to the next level? 
CLAIM YOUR free 30-minute strategy call with our team and let's talk about how we can help. What are you waiting for? Our team is looking forward to hearing from you.