As the transition to online business continues, providing high-quality customer support has become increasingly critical.

Chat support serves as a critical element in guaranteeing that customers receive the necessary assistance quickly and efficiently. In this composition, we will delve into how enlisting the aid of offshore chat support experts can significantly alter your approach to customer service. We will scrutinize the duties of offshore chat support specialists, the fundamental abilities they bring to the table, and the reason why contracting their services may prove advantageous.
Finding the Best Talent for Your Business with CrewBloom
Organizations must offer efficient and prompt customer support in the modern and rapid business arena to maintain competitiveness. Chat support emerges as a crucial solution, providing clients with a facile and convenient channel to resolve their queries and issues. However, sourcing and enlisting adept chat support specialists can be a laborious and exorbitant process. This is where CrewBloom's avant-garde offshore recruitment services come into the picture, transforming how businesses procure their required talent. By entrusting recruitment to an offshore agency like CrewBloom, companies can gain access to a vast pool of competent candidates while minimizing the time and cost involved in the recruitment process. With their extensive experience in offshore recruitment, CrewBloom offers a gamut of perks to businesses in search of virtual chat support specialists, ranging from global talent access to cost-efficiency and seamless recruitment procedures. Hence, if you intend to overhaul your recruitment process and acquire top-notch chat support professionals for your business, consider partnering with CrewBloom for their offshore recruitment services.
The Key Role of Chat Support Specialists in Modern Business
As the global expansion of businesses proliferates, the exigency for practical customer support amplifies proportionally. One solution to address this necessity is the recruitment of overseas chat support specialists.
These chat support experts located overseas bear the responsibility of providing customers with assistance through various chat platforms such as live chat, email, and social media. Their principal purpose is to resolve inquiries, troubleshoot issues, and provide prompt solutions to customer concerns.
Offshore chat support specialists function remotely, usually from a location outside the company's headquarters. This enables companies to access a broader pool of proficient personnel and capitalize on cost savings associated with overseas processing.
To excel in this position, offshore chat support specialists must possess exceptional communication skills, multitask with efficacy, and obtain a profound comprehension of the company's products and services. Additionally, they must work independently, troubleshoot technical issues, and maintain a positive demeanor when dealing with customers.
By recruiting offshore chat support specialists, companies can deliver 24/7 customer support, enhance customer satisfaction and loyalty, and diminish overall support costs. The benefits of overseas services, coupled with the proficiency of chat support specialists, can transform the approach to customer support in the business world.
The Top Skills Every Successful Chat Support Specialist Must Have
As businesses increasingly shift towards remote work, the demand for chat support specialists who operate virtually is on an upward trajectory. However, what are the qualities required to excel as a chat support specialist in a remote setting?
Foremost, virtual chat support specialists must possess exceptional communication skills. Since the mode of interaction with customers is solely through chat, they must be able to articulate information clearly and succinctly while upholding an amiable and professional tone. Furthermore, chat support specialists must demonstrate profound analytical abilities, as they will often be faced with the task of providing real-time solutions to customer problems.
In addition, virtual chat support specialists must be able to multitask and prioritize their work effectively, as they may have to handle several chats concurrently. They should also be proficient with technology and adept at rapidly learning new software and tools.
The complexity of the job is compounded by the fact that working remotely necessitates that chat support specialists be self-driven and capable of working independently. To achieve their goals and ensure customer satisfaction, remote chat support specialists must maintain orderliness and efficient time management.
Businesses seeking to recruit chat support specialists operating offshore ought to keep in mind that exceptional communication and problem-solving abilities, coupled with the capability to multitask and work autonomously, are indispensable qualities to look for in potential candidates. By prioritizing these qualities in the recruitment process, businesses can ensure they select candidates who possess the necessary aptitudes to provide first-rate chat support to their customers.
Why Offshore Chat Support Specialists are the Best Choice for Your Business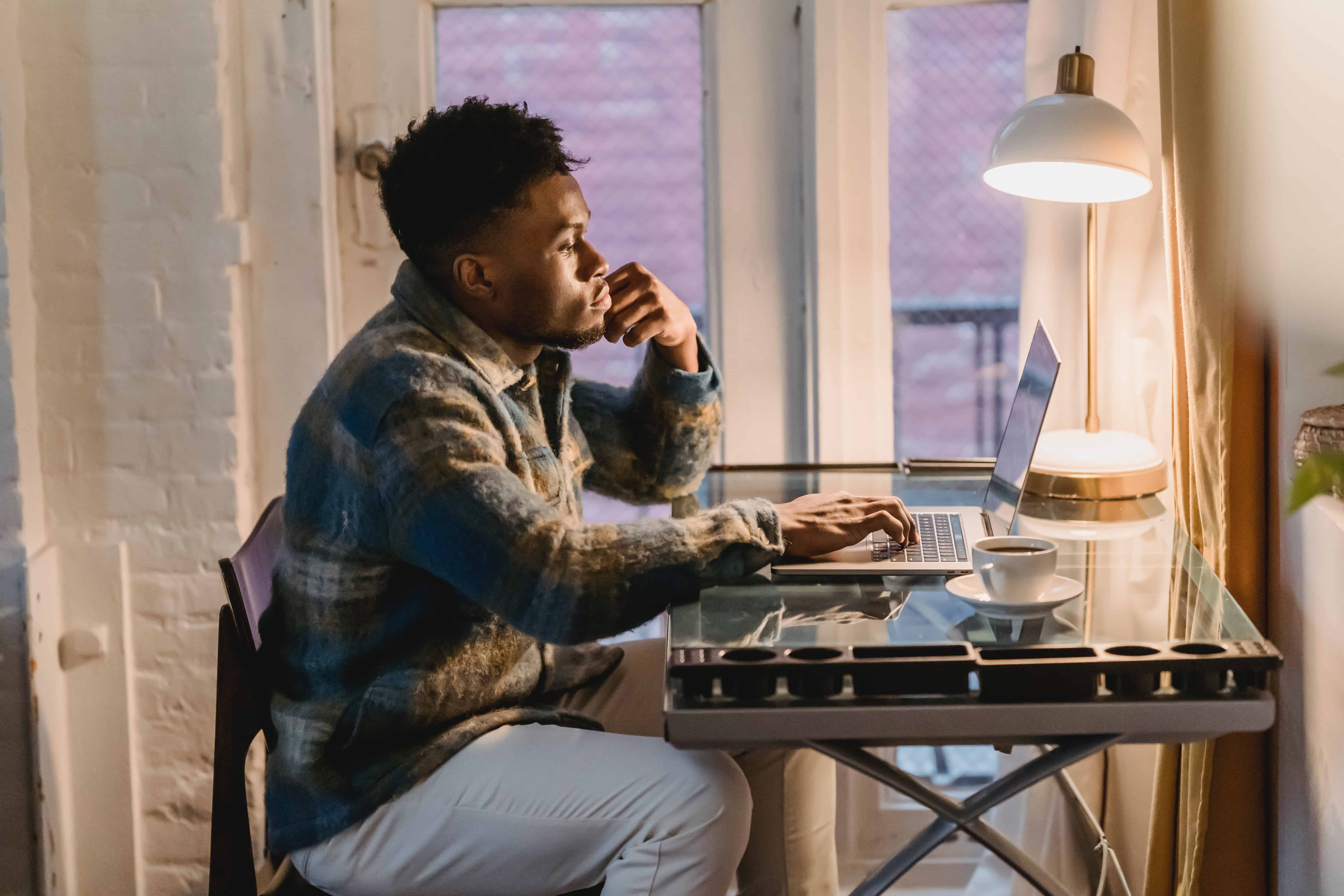 Hiring an overseas expert in chat support can yield an array of benefits for a corporation. One of the foremost benefits is its cost-effectiveness. Offshoring permits enterprises to conserve capital on labor expenses while simultaneously attaining an identical level of service. Moreover, overseas chat support experts can work flexible schedules to adapt to various time zones, ultimately enhancing productivity and efficiency. When contrasting offshore chat support specialists with other customer support roles, they can supplement these roles by furnishing an added stratum of support and proficiency. By engaging with the appropriate recruitment agency, companies can procure the appropriate overseas chat support expert to satisfy their exclusive prerequisites and improve their customer service.
Finding the Perfect Fit
When searching for and enlisting exceptional chat support specialists from overseas, it is imperative to have a robust and effective recruitment system in place. This process should incorporate advertising the position on pertinent platforms, conducting comprehensive candidate evaluations and interviews, and also accounting for the cultural fit of the potential candidates. Luckily, CrewBloom presents comprehensive services for discovering and enlisting offshore chat support specialists. Leveraging their proficiency in offshore recruitment and candidate evaluations, they can aid enterprises in discovering the most adept and suitable candidates for their specific requirements. In addition to this, they can also offer valuable recommendations for interviews to guarantee a seamless and efficient hiring process.
Training your offshore chat support superheroes: Tips for success
Effective instruction is an imperative element in conditioning offshore chat support professionals to dispense high-quality service to clients. To ensure that offshore chat support professionals have a holistic comprehension of the products or services they are supporting and can effectively communicate with customers, comprehensive training programs must cover product knowledge and customer service skills. Given the complexities of remote training, it is pivotal to have lucid communication channels and utilize tools like video conferencing and screen sharing to keep training sessions engaging and interactive. To identify areas for improvement and ensure that all offshore chat support specialists meet the necessary performance standards, tracking progress is also paramount. In summary, a well-constructed training program is a cornerstone of equipping offshore chat support specialists with the requisite knowledge and skills to deliver exceptional customer service.
Strategies for Maintaining Quality Control in Offshore Chat Support Teams
Maintaining the quality control of chat support in an offshore location is an indispensable aspect of delivering excellent customer service. There are various effective strategies available for monitoring and ensuring quality, including conducting routine evaluations of team members' performance, analyzing customer feedback, and establishing unambiguous standards for quality. When performance issues occur, it is imperative to address them promptly and provide the necessary training or resources to rectify the situation. By implementing these practices, offshore chat support teams can consistently provide top-notch service and ensure the utmost satisfaction of their customers.
Navigating the Challenges of Managing Offshore Chat Support Teams
Managing teams for offshore chat support is a task fraught with difficulties, especially concerning the cultural and linguistic differences that exist. It can be challenging to create a sense of connection between remote staff and the organization they represent. However, these obstacles can be overcome by effective communication and team-building methods. CrewBloom offers support in managing offshore chat support teams by providing tools and resources that promote communication and team-building, ultimately delivering a seamless experience for both the organization and remote staff.
Chat support has become an indispensable facet of contemporary business operations, and companies must prioritize dispensing unparalleled customer assistance to maintain their competitiveness in their respective industries.
Engaging overseas chat support experts can prove to be an economical and effective means of providing superior customer support while curbing operational costs. Enterprises mulling over expanding their customer support team ought to contemplate procuring offshore chat support specialists to leverage the manifold advantages that it offers. This approach would enable them to ensure that their patrons receive incomparable support while simultaneously ameliorating their profitability. 
Read More: Remote Staffing with Confidence: How to Ensure Success When Hiring Offshore Technical Support Specialists